Real Pro Movers is a Vancouver residential moving company committed to your moving day. 
Our mission is to make your moving day a good memory, not just a good experience. We accomplish this through our core values: honesty, transparency, dedication, reliability, cost-effectiveness, and a commitment to superior customer service. While there are shared commonalities, every move is unique, from a single professional to a family of three to a blended family of five to a couple embarking on a new adventure. Our goal at Real Pro Movers is to take the stress out of any type of relocation by smoothly integrating careful planning, packing, loading, and transporting into one very successful moving day.
Ryne Munday, CEO of Real Pro Movers, founded the company in 2015. There are many Vancouver moving companies out there. Why did he decide to start a moving company of his own?
Before Real Pro Movers, he worked at seven Vancouver moving companies as a mover. While he still had a boss, Ryne received a lot of positive customer feedback, describing him as caring, compassionate, patient, calm, a good listener, able to ask the right questions, and easy to reach. These same customers would recommend him to their friends and to other people.
Ryne says, "The clients wanted me to succeed; they encouraged me to stay in the moving company business. It was obvious to me there was a big demand for quality moving services."
Whether a one-time client, a returning customer, acquaintance or co-worker, those who have met him remark on his big smile that magically appears when approached. Customers also say he feels like family, and he delivers exceptional customer service.
How did Ryne come up with his moving company name? On one of their first jobs, he and his team were moving a client from an apartment building at the same time as another moving company was working there. When his client saw a potential customer approach the other furniture moving company to ask for their rates, she pointed to Ryne's crew and said, "Ask these guys – they are the real pro movers." That's how the company, Real Pro Movers, was named by an appreciative client.
Honest, Reliable and Dedicated – Real Pro Movers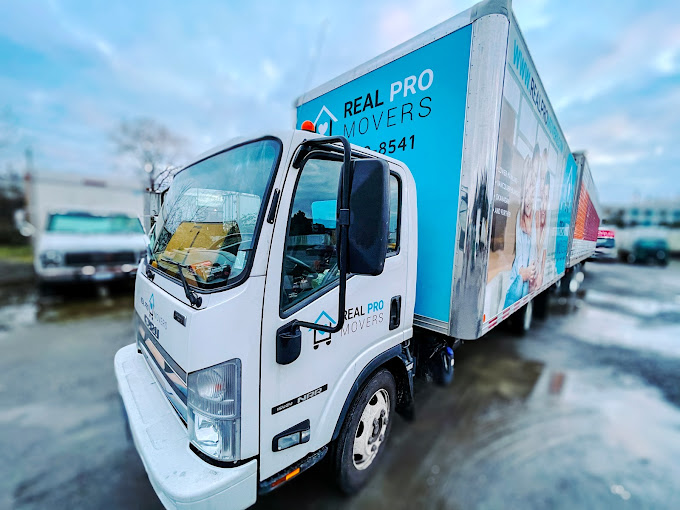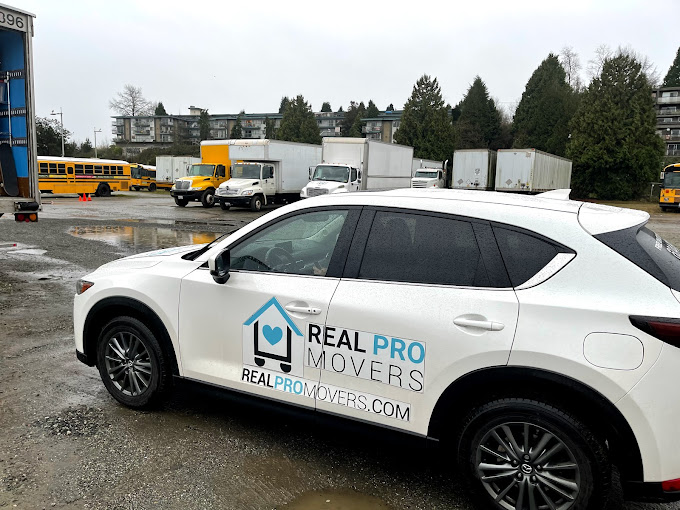 Located in Vancouver and Burnaby, Real pro movers have been delivering amazing quality customer service to people across Vancouver, the Greater Vancouver area and British Columbia. We have always understood behind all of the "stuff" is a real person. So, we do things differently.
Delivering quality customer service isn't just a catch-phrase. It starts with our hiring process. We only hire full-time movers, never students. We look for movers who have been in the furniture moving business for a while. Darrel, a friend and one of the first people hired, was a mover in the film industry where it was imperative that he was careful with equipment and props.
We hire experienced movers but we retrain them the Real Pro way, emphasizing responsiveness, caring and compassion. Real Pro Movers cares about the quality and safety of their employees. Every new hire is supplied with the highest quality of equipment and tools to do the job safely and efficiently. Employees are instructed on how to use them properly. We expect our employees to not only take care of our customers, but to take care of themselves – lift objects correctly, pace themselves throughout the long day, manage energy levels, and to stay hydrated.
If you call us to discuss our moving services, we'll give you a quote. Before you sign, we make sure we've explained everything clearly. At Real Pro Movers, we're dedicated to making moving day worry-free and painless. We promise everything is provided up front – no hidden fees, no extra charges, no surprises.
Real Pro Movers offers both Long Distance Moves and Short Distance Moves in Canada. 
Plan for enjoyable moving!