Small Moves/Express Moves
Real Pro Movers is a Vancouver residential moving company committed to your moving day. 
You have sold most of your possessions but would like to take the antique four-poster bed, and matching highboy with you. But most full-service moving companies have a typical three-hour minimum rule when they quote you a price. This makes the cost of a small move unaffordable.
Real Pro Movers listened to its valued clients looking for small moves solutions. We now apply the quality of a residential move to small moves, allowing customers to take advantage of our residential moving expertise. Whether it's a single piece of furniture or a combination of four items and one box, we will provide the service you've come to expect from our company. We also offer a safe and secure delivery service for appliances, electronics, and newly purchased furniture items.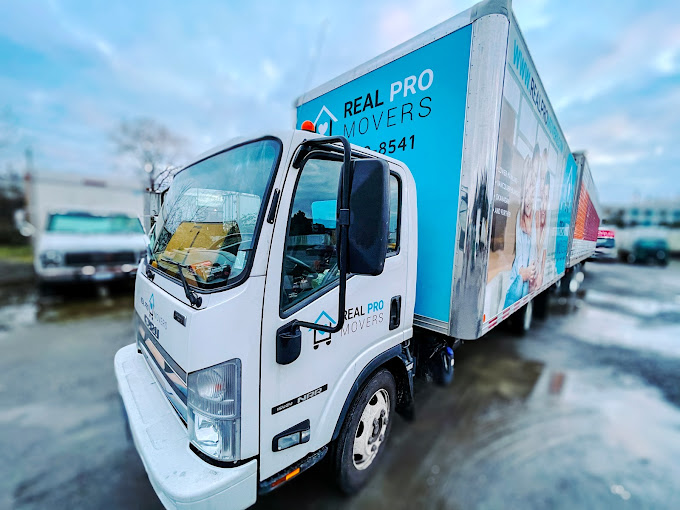 When Should I Use A small Booking Company?
When a person needs to move their entire household from old place to new place, it typically requires a large truck and a team of movers. But not everyone needs a large moving company with a 3-ton truck, two movers, and travel charges. This is when small moving companies that offer local moving services come in handy. Reasons to hire a small moving company include:
student is off to college – free up the car for family and friends
selling or relocating the piano
bought appliances/furniture/widescreen TV from a store without delivery service
pool table has worn out its welcome
seasonal items need to be transferred to a storage unit
need same-day delivery
Renting a truck, persuading friends to help out, and wrestling the awkwardly-shaped couch inside the rental truck costs you time and money. If you've decided that it's better to use a professional moving company for your small move, here's what you need to do:
make a list of all of the items that need moving
designate the pick-up and delivery address
decide the best date and time for your small move
include detailed information about accessibility regarding stairs, elevators, loading docks, narrow paths, parking, walking distances, etc.
sign the contract and pay the moving deposit
After everything is booked, Real Pro Movers will meet you at the designated pick-up address. We'll be the ones in Real Pro Movers uniform – well trained, and happy to help with your small move or furniture delivery.
How Much Will My Small Move Cost?
To make your small move affordable, we offer some cost-effective small move packages. If you don't see a combination that fits your small move, contact us.

Small moves start @ $406.35 (including tax) within Vancouver, Burnaby and New Westminster. When it comes to the day of your small move, some things to keep in mind are:
all small move packages include truck and transportation fees within Vancouver
all small items must be boxed
disassembly and assembly of furniture is subject to an additional fee
depending on circumstances, delivery of appliances, etc., down, or up stairs other than the main floor is subject to an additional cost
Why Choose Real Pro Movers?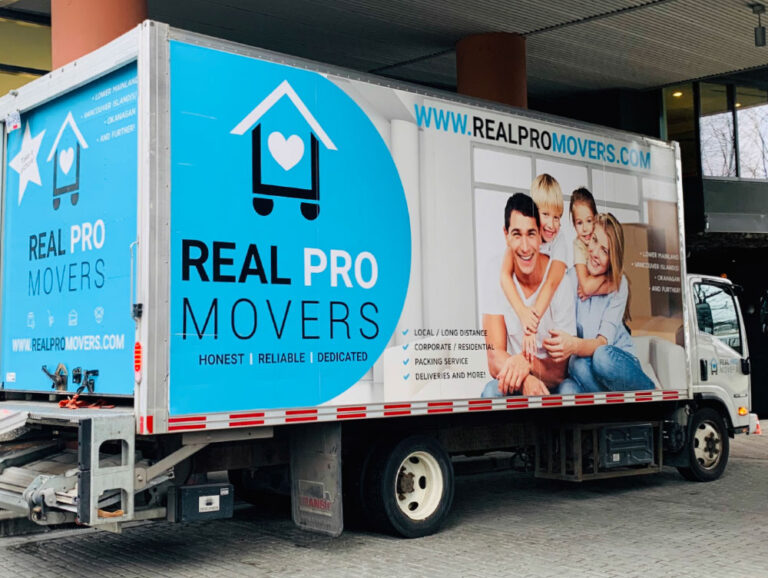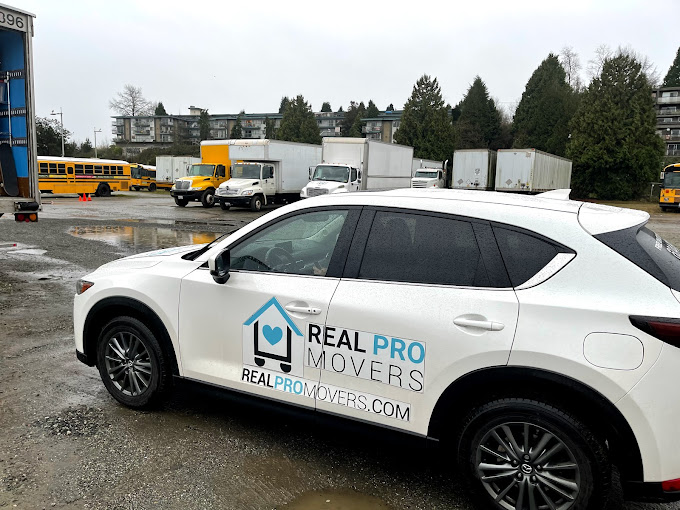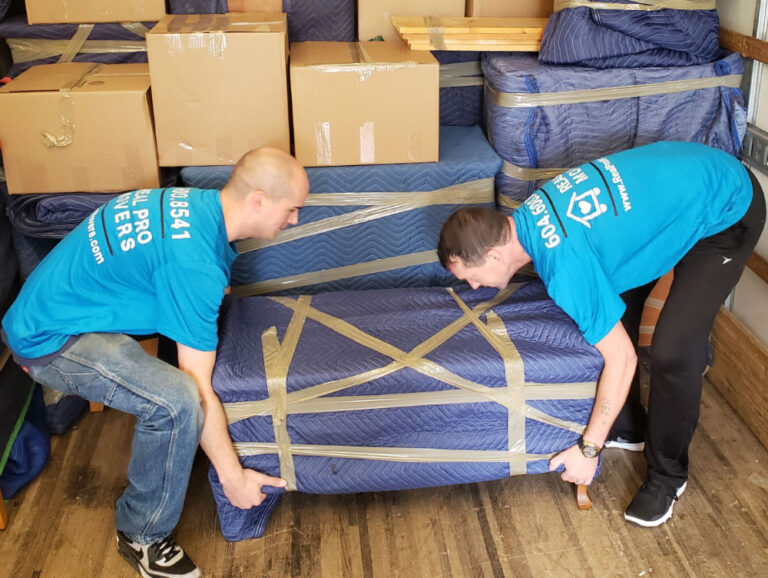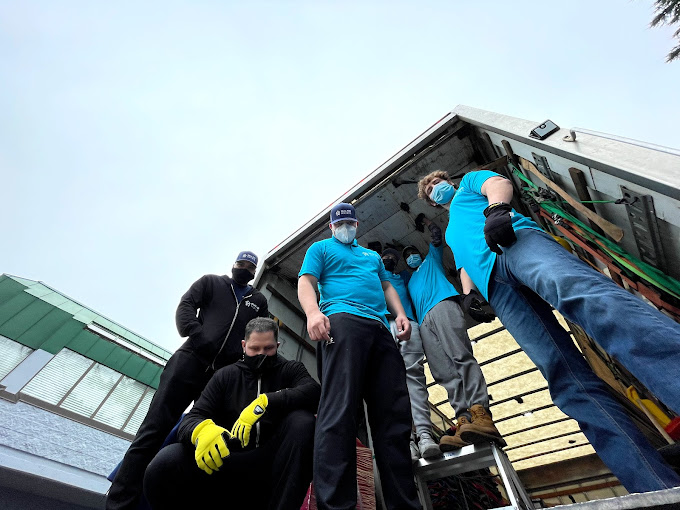 When you choose Real Pro Movers as your small movers Vancouver company, we offer flexible, seamless, and cost-effective moving services. We specialize in the packing and moving needs of smaller households. Real Pro Movers are the perfect choice if you need help to move your furniture, artwork, fragile collectibles, electronics, and antiques.
Our professional movers provide all the packing materials you need and can ensure that your move will run smoothly and safely. Our specialists will also take care of coordinating all aspects of your move, so all you have to do is enjoy a stress-free day. Our goal is that every single object safely reaches its destination, no matter if we need to drive down the street or across the city of Vancouver.
When you're looking for moving help Vancouver, we are always ready to give you a hand with any larger move than small moves Vancouver. If your move falls outside of our small move mandate, we can arrange for your professional moving services with another highly qualified Real Pro Movers moving team.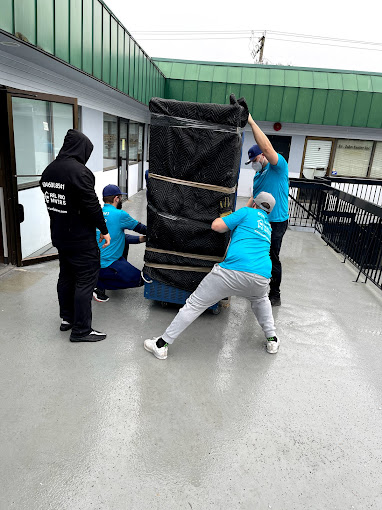 Get The Best Extra Help From Small Movers
We can also help you when you need your piano to be moved. Our small moves Vancouver professionals can safely and securely move any kind of piano from an heirloom baby grand to a "Happy 10th Birthday" upright. We have a great piano movers team that will help you move most the most valuable instruments. Getting one of the greatest piano moving companies Vancouver has will save you time and money. In the past two years, we have successfully relocated over 200 pianos of all shapes and sizes.
We'll take a good care of any small moves Vancouver. You'll discover that we're great moving partners who can handle small moves, large moves and anything in between.
When you hire Real Pro Movers, you can relax – your move is in safe hands.
Plan for enjoyable moving!