Real Pro Movers Moving And Packing
Real Pro Movers provide solutions for your move from start to finish. Whether you are downsizing, estate clearing, or moving into a condo, a new home, an assisted living facility or a retirement residence, we have the experience to streamline your moving household checklist. Our goal is to make the entire experience as seamless and enjoyable as possible.
Real Pro Movers team will help you create an actionable plan that fits with your busy schedule; we'll help you meet your important move-related deadlines. We will help you de-clutter your home; hire and coordinate trustworthy and reliable tradespeople when needed; pack and unpack your boxes; and prepare your household items for donation, sale or delivery to friends and family. Our promise to you is that Real Pro Movers will save you time, stay on budget (everyone has a budget), and keep priorities on track during this important transition.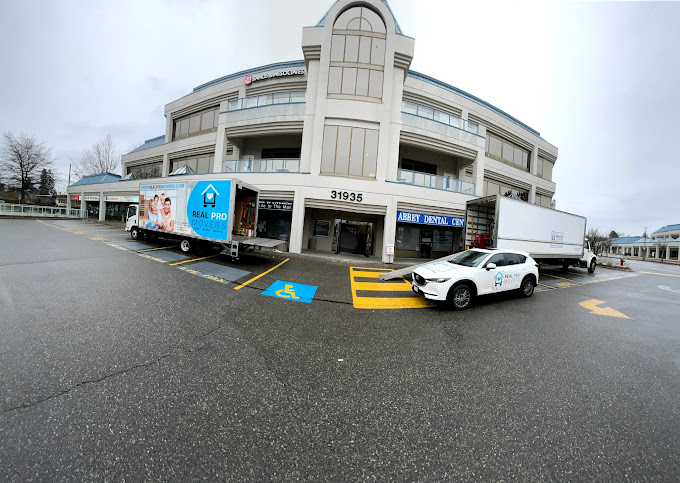 Above And Beyond Our Competitors
We feel there is a void in the moving industry that we can responsibly and respectfully fill for clients who expect and demand the best. Our customers are our most valued asset, as we exist to serve you. We take pride in going beyond our customers' needs by offering full-service solutions; professional, fully trained staff experienced in all aspects of the relocations process; and customized plans to help you smoothly transition into your new life.
When you choose Real Pro Movers, we treat you as family. As a valued client, you will benefit from our experience and outstanding customer service. We are proud of our long-term relationship, personal service, and precise and open communication with our clients. Our passion for excellent customer service motivates us to go above and beyond our competitors.
Attention To Detail Moving Company
In every aspect of our business, we're focused on providing the most efficient, valuable, and careful moving experience possible. Real Pro Movers is a leading provider of high-end "white glove" delivery, relocation, and storage services in Vancouver. Working within the luxury segment, we focus on customer satisfaction and guarantee that every step of the process is executed with great professionalism. By implementing unique and innovative solutions, we pay uncompromising attention to detail in order to meet and exceed the expectations of our exclusive clientele.
To safely move your household or deliver your products, we provide professional packing and unpacking services, using only the latest packing materials and up-to-date methods. Our goal is to ensure that your products arrive in the same condition that they were shipped. At Real Pro Movers we guarantee that your valuable belongings are handled with extreme caution through every step of their transportation. As specialists in "white glove" delivery and relocation services, we handle your relocation or shipment with the utmost care.
Plan for enjoyable moving!