Piano Movers In Vancouver And Lower Mainland
Real Pro Movers is a Vancouver residential moving company committed to your moving day. 
The Real Pro Movers Moving Company Vancouver is proud to present our elite team of piano moving experts. Moving and storage of a piano is a concern: fluctuating humidity, air temperature and climate conditions can impact the sound quality and appearance of a piano. When we move your piano our expert movers take into consideration its weight, shape, age and size. As your local piano moving company, we take care. Experience is key. We plan your piano move down to the last detail to make it as easy and stress free for you as possible.
Moving a piano requires a strategic plan, the right equipment, and superior skill. Every piano has its own unique challenges. Our dedicated movers are licensed, bonded and insured. They know the right combination of blankets, pads, and straps to keep a piano well-protected and secure. Whether it's an upright or grand piano, we move it safely from one place to another. We have now successfully relocated over 200 pianos in Vancouver British Columbia in 24 months.
The logistics of moving a piano can be complex. It's not just a piece of furniture. While a piano looks solid and heavy, it is also fragile. Trying to move one on your own can be risky. We're professional movers with experience moving pianos. Whatever the reason you need a piano mover – relocation for a new job, bought a new piano, concert pianist in the family, piano moving and storage – Real Pro Movers have the expertise and skill to transport your musical instruments safely. We make piano moves look easy!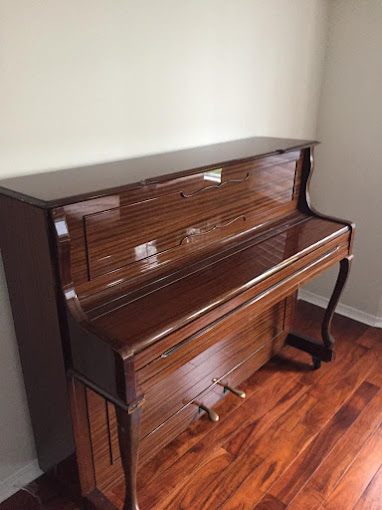 We believe it starts with our hiring process. We never hire students, part-time workers, or day-labourers. We only interview professional Vancouver movers and packers who have been in the furniture moving business for at least a year. Darrel exemplifies the Real Pro Movers' hiring philosophy – a friend and one of the first people hired, Darrel had been a mover in the film industry where it was imperative to take extra care with equipment and props. Our moving crews are trained to be as highly efficient as possible. From the planning stage to transporting your furniture and possessions to your new home, Real Pro Movers is expert at moving and packing Vancouver families from across the city or across the province.
Honest, Reliable and Dedicated – Real Pro Movers
Need Help Moving Your Piano?
If you need a reliable piano moving Vancouver company, find out more about our competitive pricing and service area by calling our moving hotline. Open from 7 AM to 11 PM daily, we cater to your busy schedule. Call 604.600.8541 or by email: info@getrealpromovers.com.
Ready to move your pian? Plan for enjoyable moving!
Ready to move your pian? Plan for enjoyable moving!