Real Pro Movers is a Vancouver residential moving company committed to your moving day. 
Your fine art and antiques moving are too important to be left in the hands of a mover without specialized expertise. The Real Pro Movers antiques moving service team gives you ultimate peace of mind because we handle your treasured, priceless items safely, securely, and cost-effectively. Whether you need fine art pieces and valuable antiques moved down the street or across the country, we ensure the most secure transport protocols and expert handling.
Their Safety, Your Peace Of Mind
Antiques are expensive to collect and maintain. But often there's an important emotional bond for you and your family, connecting past generations with the ones yet to come. Because of the priceless nature of antiques, rare collections, and heirlooms, Real Pro Movers want you to feel comfortable trusting us with your most valuable possessions. Our antiques moving service offers the most professional options available, including:
Consultation with relocation experts on best practices and strategies
Crating, blanket wrapping, plastic wrap, soft white packing paper, and other specialty packing services
Padding for doorways and protection for floors to prevent damage to the property and the antiques
Highly trained and compassionate moving crew members
Comprehensive insurance to protect your high-value items
Complete customer satisfaction guarantee!
Honest, Reliable and Dedicated – Real Pro Movers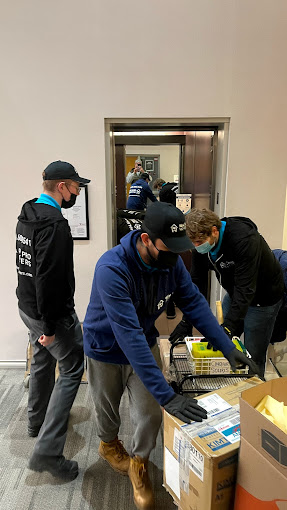 Fine Art & Antiques Movers For All Moves
Our expert drivers, packers, and consultants provide safe transport for your art and antiques locally, nationally and even internationally! Never worry about the safety of your items. Don't stress over the difficulties of moving large artworks through narrow spaces.
Antiques Moving Service From Start To Finish
When we visit your home, we examine each piece being moved and evaluate its condition. Is the veneer of an armoire starting to lift? Does the bachelor's chest have drawers that are warped, sticking or misaligned? Do the matching sideboard and dining table have loose joints? These pieces need extra special handling, care, and packing in order to move them safely. Depending on the size and the material they are made of such as bronze, metal or porcelain, sculptures might require a specific method of crating. Paintings need special picture boxes and bubble wrap or bubble packs to protect the canvas, frames and glass fronts (if they have them). If we need to pack your antique crystal and porcelain, we use acid-free tissue paper and polystyrene foam chips.
Real Pro Movers understand how important it is that your antiques and fine art be given a smooth and seamless transport from start to finish, by a reputable Vancouver moving service. Our company always guarantees that your valuable belongings receive the attention they deserve.
When you hire the best antiques movers and fine arts movers in Vancouver, you're hiring the best of Vancouver antique movers.
Plan for enjoyable moving!