Long Distance Moving In Canada
Moving within the same city is stressful is stressful enough, but long distance moving might challenge you in ways you weren't expecting. If you choose the right-for-you long distance moving company, you can be assured that you will have one less thing to worry about so you can spend more time focusing on your transition.
Real Pro Movers take a fresh and different approach to long distance moving. Whether you are moving across Canada, to the US or around the world, we will take the stress out of any move with our customer-centric approach. We are a modern Vancouver long distance mover, bringing a new level of service to long distance moving.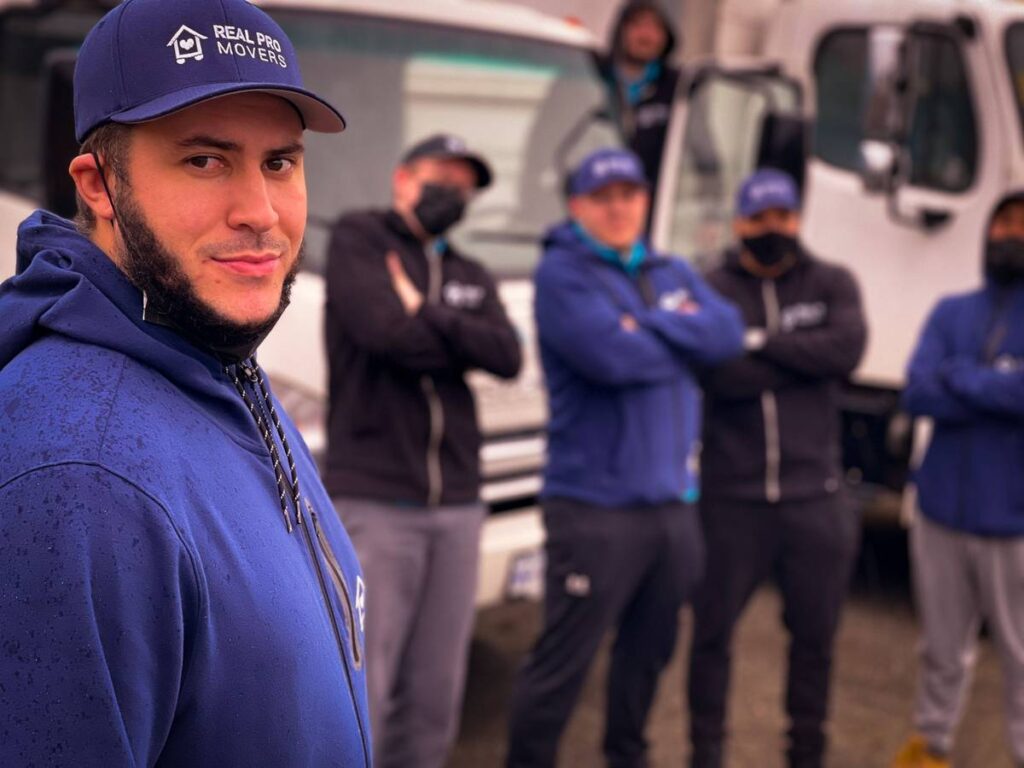 First We Listen
The process starts with one of our long distance moving consultants coming to your home. We listen to you and assess your needs, then come up with a plan customized for you. We will work out an accurate and detailed estimate for you right away. We present you with all of your options to help you make an informed decision. Our quick response time ensures you will have all of the information you'll need to make informative decisions and choices about how to make sure your long distance move goes smoothly and is problem-free.
Getting Ready for a Long Distance Move
We will discuss with you all of the details concerning your long distance moving including packing materials, the ideal size of the moving truck, the number of long distance movers you will need on moving day, and all of your other personal requirements.
Then our professional long distance movers will prepare your belongings for the long distance transportation. During this part of the process, furniture is disassembled and properly packed or prepared for transport, according to each type of item.
Long Distance Moving Day
Once packed and ready to go, all of your belongings will be loaded into the truck. Furniture and large household objects will be properly secured inside the long distance moving truck equipped with special belts to prevent any damage during transportation. When it comes to long distance moving, we have a good reputation for handling your items to ensure maximum safety and protection. Many of Canadian residents will tell you that we are among the best long distance moving companies in Vancouver. While we take the utmost care with your precious possessions, if you need further assurance, we offer a $30,000 transit protection insurance plan to cover items damaged in transit.
Arriving at Your New Home
Upon arrival at your final destination, our long distance movers will bring your furniture and belongings inside your new home, unpack, assemble and arrange the furniture upon your request.
Real Pro Movers pride itself on providing excellent service before, during and after your move. Long distance moving brings the need for constant communication and accessibility and we don't take either of those things lightly. If you are looking for a Vancouver long distance moving company, look no further. There isn't a move we can't do. We will also help you with any additional service needs you require. With Real Pro Movers by your side, your long distance moving experience will be a stress-free.
Real Movers In British Columbia
Plan for enjoyable moving!