Moving a business can be daunting. Whether you're upsizing, downsizing, or relocating, an office move can quickly deteriorate from an exciting adventure to a living nightmare. Planning well in advance, hiring professional Vancouver movers, and expecting the unexpected are ways to make relocation practically headache-free from beginning to end.
Have A Detailed Plan
To give you plenty of time, start planning your office relocation four to six from months before you actually need to move into the new place. It helps if you have the plans for your new office space so that you can decide where everything (and everyone) will go.
For medium to large sized companies select a move committee. The committee will be responsible for creating a business move checklist – everything related to the office moving process from booking the movers to ordering new letterhead to keeping everything on schedule.
Have A Detailed Budget
Moving expenses can quickly add up. Be realistic about what you can afford. When you have a specific budget amount assigned for your move, it might seem challenging. Use that to your advantage to prioritize costs and decide what services are worth it to you.
Hire A Moving Company
Unlike residential moves, commercial moves are complex, involving lots of equipment and attention to detail. You want to ensure that the moving company you select is a professional office mover who will guide you through all the stages of the transition. Get at least three estimates from Vancouver movers who specialize in office moving – most Vancouver moving companies will give you a free on-site quote. Hire a moving company one to two months before your scheduled moving day. Real Pro Movers offer cheapest Prices for moving services.
Notify The IT Department
You want to minimize the amount of employee downtime that will be associated with the move. Give your IT department at least three months notice. They will need to plan the transfer of computers, other pieces of technical equipment, phones, internet provider, technical services, etc. They will also need to see if the new office space requires any upgrades to accommodate the company's current IT infrastructure and the equipment being brought into the new place.
Determine What Stays, What Goes
Take inventory and make a list of everything that will be moving with you. Vancouver movers advise to be ruthless – don't bring anything into your new space that you don't need. Go through file cabinets and shred all unnecessary papers. Get rid of office furniture that has become outdated or is no longer being used. If it is still working but you're just not taking it with you, donate office equipment to schools, non-profits, etc. In many cases, the donation is tax-deductible – check with accounting.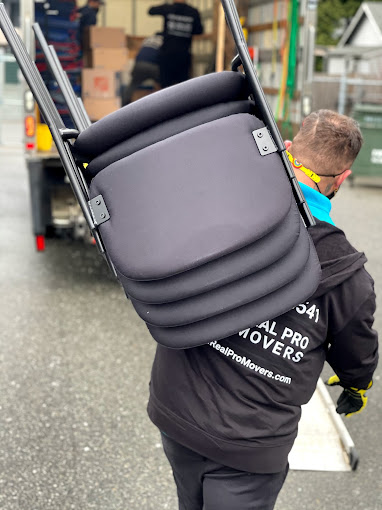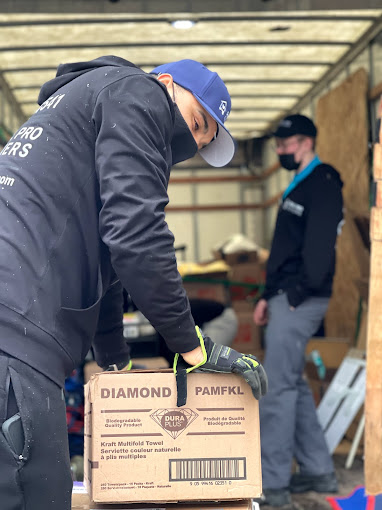 New Furniture And Equipment
If your company is using the Vancouver move as an opportunity to get rid of the old furniture in reception or to upgrade computers and equipment, you will want everything at the new place for when you move in. Order new furniture and equipment one to two months ahead of time; coordinate with vendors and building management to have items delivered to your new office.
A nything With Your Company's Address
You'll need to announce that you're moving so people know where to find you. Update your website, order new business cards, and replace old stationary. Inform all clients, suppliers, delivery services, etc. of your new address.
Keep Employees In The Loop
Have regular meetings or send out moving day update emails to keep employees informed about various aspects of the move. Let people know what they need to do in order to pack up their workspace.
If you're assigning a team to disassemble cubicles and desks, use moving day meeting time to remind them to label all components of an item with the same number to avoid missing pieces when they need to be reassembled.
Be Well-Organized
Have employees clearly mark the outside of boxes containing personal belongings and supplies with their name. Boxes should have a minimum of three labels – one on the lid, two on the sides.
Label all the furniture, electronics and boxes according to the floor plan/layout chart you or the move committee created. This will ensure things end up in the right room or work area. Vancouver movers will put desks, etc. back together in the new location if they took them apart in the old place.
When employees are responsible for unpacking their own workstations, a chart indicating were everything goes will be invaluable.
Get Free Estimate